Strategic Alliances
From our very beginning 4tests.com has felt that partnerships are an integral part of any website. With this in mind we have affiliated with many industry leaders by providing a variety of promotional services to both parties. If you are interested in finding out more information about partnering with 4tests.com then please take a moment to fill out our online application.

Some of Our Partners
---


Founded in 1941, Barron's Educational Series, Inc. rapidly became America's leading publisher of test preparation manuals and school directories. Among the most widely recognized of Barron's many titles in these areas are its SAT I and ACT test prep books, its Regents Exams books, and its Profiles of American Colleges.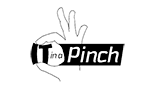 IT in a Pinch is committed to offering enterprise-level Computer Support to companies that want to reduce costs and increase productivity. IT in a Pinch provides many of the technical services to 4Tests.com.



Craig Smith is a graphic artist, who offers a handful of creative services, including web design, web development, seo services, graphic design for print media, and product photography. His services have been an integral part in improving the 4Tests.com experience.



Students looking for affordable LSAT prep classes and LSAT tutoring have been using Get Prepped LSAT Prep since 1999. With live and online LSAT courses and LSAT tutors located nationwide, they have an LSAT review option that will fit your budget and schedule.



In 1989 The SportSource company was formed and their mission has remained "to provide the perfect link between a student-athlete, a specialized sports program and a well-rounded college education". Since their inception The Sport Source' has developed numerous strategic alliances with high schools and national/international youth sports organizations that has encouraged them to introduce new services and continue to help improve college guidance and scholarship opportunities for students.